Sneed Yacht Charters.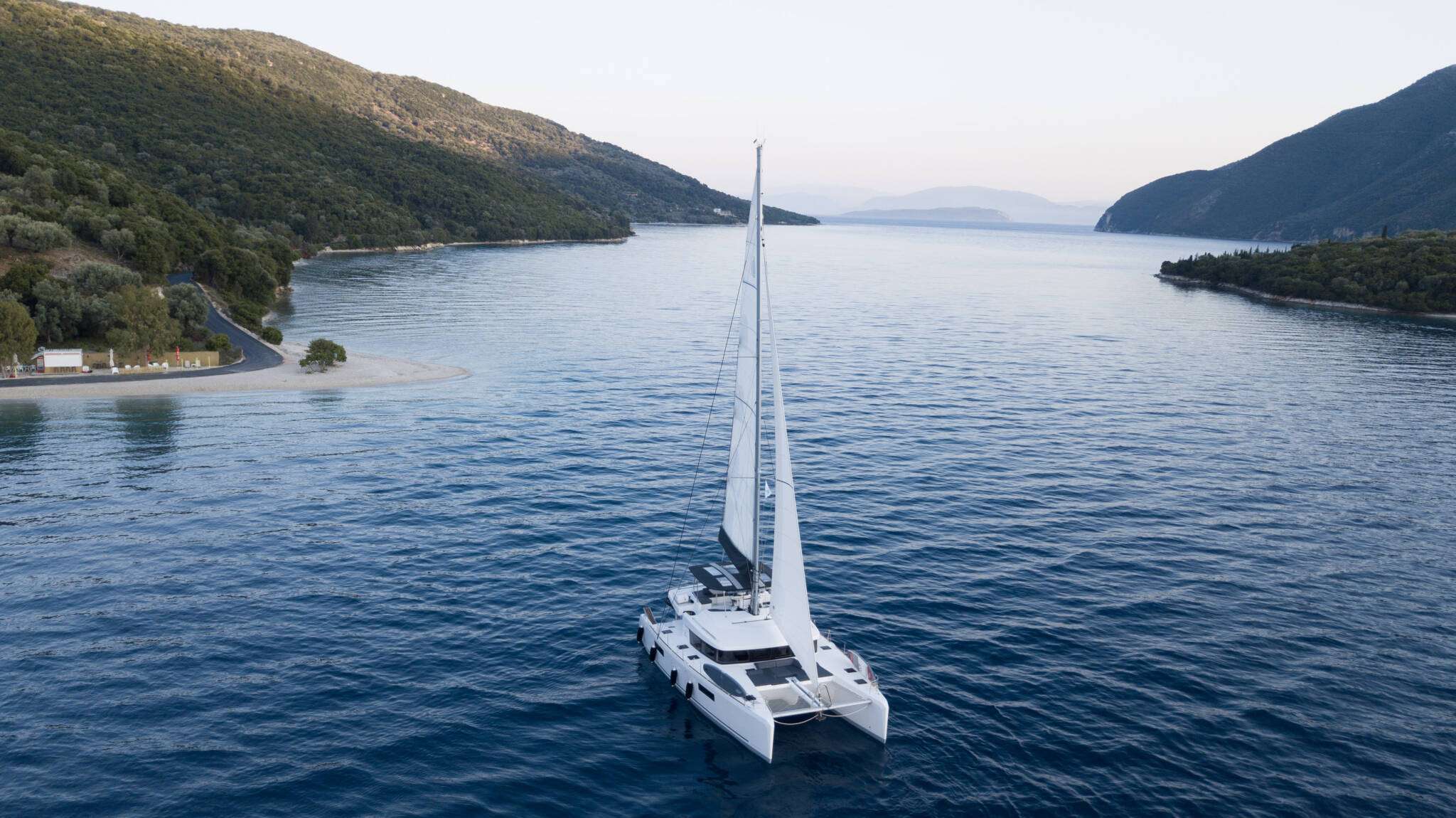 Lagoon 52F: Introducing our Lagoon 52, offered for crewed catamaran charter in Greece, in the Ionian Sea. Our experienced and friendly crew promise to offer you the best sailing experience. Equipped with a hydraulic platform that makes sailing available for everyone. Innovation and luxury all in one yacht. She has five double cabins all with ensuite facilities to accommodate 10 guests in comfort, perfect to accommodate five couples. Blue Velvet can have up to 12 guests, as there is an extra cabin with upper and lower bunk beds (ideal for two children or young adults, again with ensuite facilities). Also loved by families with children, who enjoy the spacious front and flybridge area. The available water toys will bring fun to another level. Get on board Blue Velvet and enjoy a different type of sailing & comfort experience in Ionian Sea.
Accommodations:
5 double cabins and 1 bunk bed for guests
Sneed Yacht Charters.