Sneed Yacht Charters.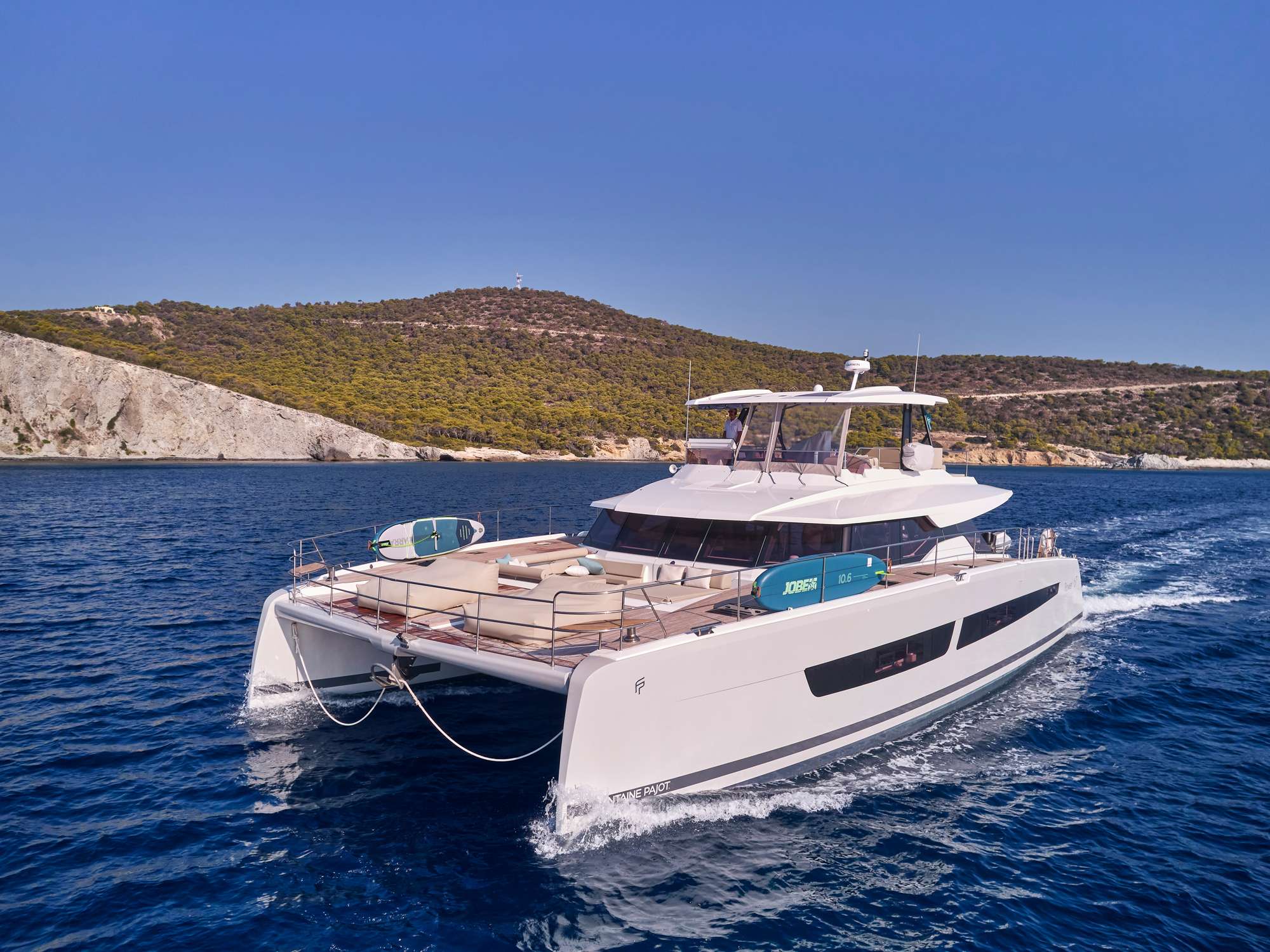 M/Y ELLY redefines luxury at sea. and is recognized for their elegance and performance.

M/Y ELLY is perfect for lengthy trips, cruises, or hosting guests. She has 2 x 550 hp engine and 4000 litres of fuel give it a range of 1700 nautical miles.

Elegant and inventive, M/Y ELLY offers a state-of-the-art living environment. This luxury power catamaran's rounded, asymmetrical lines exude courage. Its volumes are cleverly designed and large. Enjoy the 36m2 cockpit and lounge.

Sunbathing places, a griddle-equipped kitchen, and a large lobby. Dream of the unachievable on the 32 m2 Flybridge or relax in the front lounge jacuzzi.

M/Y ELLY is spectacular because to its sophisticated and private 5-star lounge, and beautiful interior offers an endless perspective.

Her owner's suite offers a 22-m2 private apartment is fitted with a huge dressing room and an Italian-style bathroom with an Italian-style bathroom with two finely designed washbasins to give all the distinction you can imagine to your outings at sea.
Accommodations:
One master cabin with queen size bed (size between queen and king bed), 3 double cabins with queen size bed all with private facilities.
Sneed Yacht Charters.