Sneed Yacht Charters.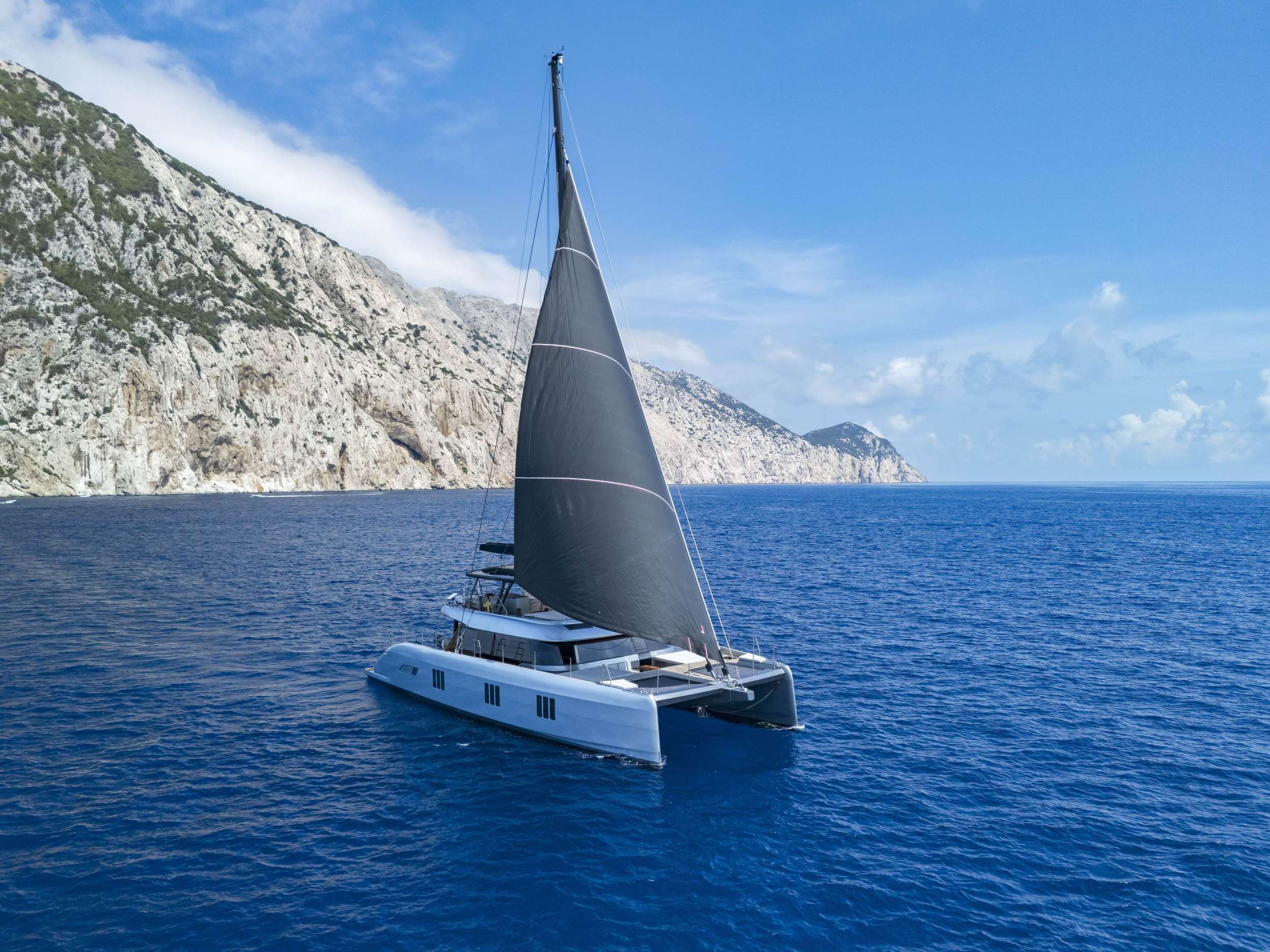 https://esupercat.com/

Discover sailing in silence

Sun's warmth on your face. Turquoise waters expanding out flat, smooth, gleaming mirror-like. Sails down. No wind. No sound apart from the waves gently lap lap-lapping, as your catamaran glides towards the next dream cove.
Discover a world of sailing in silence.
Discover 'E'.

'E' for exploration, excitement, and electricity…

Embark on your first voyage where you can truly enjoy and immerse yourself in your natural surroundings. 'E' offers an exclusive luxury sailing experience that runs entirely on electricity. Responsible boating that is abundant in comfort, elegance and dependable performance. The reality of paradisiacal journeys where nothing will disturb you or your environment. Only pristine waters. Lungfuls of fresh air. Peaceful stillness. And complete utter silence …

'E' for ease, elegance and exclusive experience…

Let us welcome you onto the expansive aft-deck, indulge your senses in a champagne sunset, sipped from hand-cut crystal glasses. Let us treat you to our culinary creations, a bespoke menu specially designed for your tastes, complete with French titanium tableware. Tread through the spacious interiors, opulent and sleek in handcrafted and couture detailing: Burmese teak flooring, Carrara marbles, flush surfaces - all complimented by a stylish and soothing palate of dark blue and metallic grey tones. After a full day of heavenly explorings, indulge in a Lalique-fragrant bath and sink into our Missoni fabrics for a refreshing night in one of 'E"s four en suite guest cabins… No compromises. No details left untouched. This is the place to spoil yourself.

'E' for entrepreneurial, environmental, and exhilarating…

Reset your expectations with one of the world's most unique high-powered electric propulsion system luxury catamarans – an evolution in nautical engineering. 'E' promises sustainable performance sailing, in safety, efficiency, and ultimate comfort. This is the magic and excitement of state-of-the-art sailing: the freedom of the sea, the enjoyment of clean air and peaceful nature, the security of dependable power for unique experiences without ever leaving a trace - all of the time. This world is yours to discover, now.

www.esupercat.com
https://player.vimeo.com/video/369186119
https://vrcloud.com/?pv=1570643101
Accommodations:
4 Double cabins
Sneed Yacht Charters.