Sneed Yacht Charters.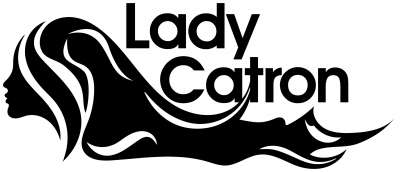 Previously named G2 (Glad In It Two)

LADY CATRON GUESTS COMMENTS
July 2023
Emily & David,

Thank you so much for the most wonderful vacation! We all had the time of our lives! The food and drinks were amazing. Emily really outdid herself to make sure everyone was happy with the food and trust me my kids can be very picky! David was such a good sport with the kids as well. He snorkeled, played games, jumped at Willy T's and was always super patient the whole time! We hope we can come back to vacation with y'all again! Until next time, Stacy, Howard, Raegan and Caroline.
July 2023
Thank you for making this 60th birthday a very special one for these guys. We wish you the best in the future and never stop having fun with each other. You have friends in Puerto Rico whenever you visit
Jult 2023
Thanks for a wonderful experience - this was my first boating experience and I enjoyed it so much. I hope it is not my last. Both of you took care of every detail. I loved all the vegetarian food! I hope to see you again on another trip.
July 2023
David and Emily, you have surprised us with your amazing was of using healthy tasty products. We loved every single meal. David, thanks for making everything so easy and fun. You guys are great and I hope you have amazing new adventures!
July 2023
Emily and David, at my age there are few things I can call memorable and out of the ordinary. This trip has definitely been one of those. The food, amenities, service and always positive disposition are top notch. During this trip there were also a few firsts. Marlin fished in the sea for the first time, I was able to stand on a paddle board and I had my first and few painkillers. Thanks for everything and make sure to contact us when you visit PR.
June 2023
David and Emily

How to begin to describe our experience. We are all first timers and it was amazing intro to a wonderful vacation. You were both excellent hosts! Thank you for being so accommodating and helpful. Chef Emily, the food was over the top great! Every bite was so delicious! The boat was great. Thank you for being such great guides at each stop. We enjoyed every minute. Thanks for the shopping tips! Oh and the cocktails were spectacular! We appreciate honest at each stop in guiding us on our hikes. So in closing, what started out as a polite introduction turned into a friendship. Until next time "Conch-a-doodle-doo!"
April 2023
I just wanted to reach out to let you know what an amazing vacation we had aboard the Lady Catron last week! Every aspect of the entire trip was perfection! I am sure that all of your crews are great. However David and Emily were absolutely exceptional!!!!! By the beginning of day two they were like family. Every day was a new adventure. And I haven't even mentioned the food yet. Every meal was absolutely perfect! It was amazing to observe Emily deliver 5 star meals in such a confined space
March 2023
Wow – what an amazing trip! Loved everything – sailing – the water – bubbly pool, VG baths – snorkeling. You hospitality was wonderful, the food was delicious. We will never forget this spectacular trip and hope to do it again.
March 2023
David and Emily, thank you for your hospitality. Our vacation exceeded our expectation. Every day was a new adventure. Emily..your culinary genius was amazing. Your creations were not only visually beautiful but delicious. I will always remember the 'I spy'!! This trip is definitely a repeat!
March 2023
This was our 1st time on a sailboat for a week...the water so clear and smooth, our last day at sea was a little wavy, but our crew did a great job. Our crew was laid back and fun. They did a wonderful job the whole week!
March 2023
David and Emily,

Time sure flies when you're having fun doing all the things! You both helped create the perfect trip and overall experience we hoped to make 18 months ago when planning began. Many thanks for all the insights and personal touches that ensured a great time was had by all. We gave BVI's all we had in us and look forward to doing it all over again...so stay tuned!
March 2023
This was such an amazing trip! We really enjoyed every minute. All of the snorkeling was definitely a highlight. Especially seeing the shark and eagle ray. Everything was beautiful and every meal was delicious! This time to slow down and relax and enjoy being together was just what we needed. Definitely a trip we will be talking about for a long time. Thanks for a wonderful week! Cheers!

Thank you so much for an amazing week! I loved paddle boarding and swimming. The islands were beautiful! Thanks
February 2023
Emily and David,

Thank you for an amazing week! Your mastery in the kitchen and at the helm made us feel safe and satisfied the entire time. Especially for a group of new sailors and young kids. Your patience and enthusiasm while answering a million questions about sailing, Lady Catron, and the BVI was greatly appreciated as well.

From the Baths to Bitter End Yacht Club and Foxy's to Willy T's the destinations blew away our expectations. And on the naturalist side of things, from dolphins to nurse sharks and eagle rays to Tarpons the wildlife was out of this world. And on the adventuring side of things, wing foiling, SUPing, mega chillin, catching bonitos, and trying to catch tarpon, everything was just the right speed and intensity! And the food, oh the food! From omelettes to nutella banana desserts, lobster lunch, and fish tacos, everything was to die for and just the right amount and timing! And thanks again for accommodating a very particular eater.

We cant wait to start planning our next trip back in the BVI's and we'll be sure to recommend you two and Lady Catron to all of our friends. Hope to stay in touch! - Jason, Emily, Ari, Ava and Cara.
January 2023
Spending a week with David & Emily was so much more than we could have expected. The islands are beautiful and need to reviewing. The real attraction was watching Captain David sail Lady Catron. From pulling out of the marina to playing Gilligans Island theme song during a little rain shower we knew we were in good hands. His expertise and care for Lady Catron were evident in everything he did. His care for us was evident as well, from keeping us up to date on our sailing plans, our island hopping and the snorkeling adventures ahead of us. He kept the toys and snorkeling gear always at the ready. Chef Emily was just as impressive in Lady Catron's stocked kitchen. She prepared with ease and served with joy. She was great at accommodating our various food choices and preferences. We certainly felt silly with all our remarks with each bite but we couldn't help ourselves. Each dish was unique and delicious and deserving of praise. She also knew how to keep the party going with the extensive bar and fun drinks. Together David and Emily make a great team, and of course Lady Catron. This was a special trip for our family, one that will be one of our best! I loved that we were all together and all our decisions were made for us and our cares met. Forever grateful for this week.
December 2022
I have tried writing this email so many times but still can't seem to find the words to express HOW INCREDIBLE our trip was! I could not have even imagined that the trip could have gone as amazing as it did. The sights were amazing, the boat was perfection, our experiences made lifelong memories, but really it was Emily and David that made this trip for us. The hospitality was second to none and our time with them on Lady Catron will go down as officially the best trip we have ever had - at least until we come back and do it all over again :) Based on the responses from the friends with us and the friends that just saw our pictures, it sounds like we are bound to plan more trips in the future!
I can't David and Emily enough for this perfect trip.
December 2022
We had a blast - far exceeded any and all expectations. The boat was amazing but David and Emily absolutely made the trip epic! Already planning trip #2!
November 2022
We've been delighted to be with you on this first trip. For most of us this has been our first experience on this kind of adventure and you two and this boat were the perfect match.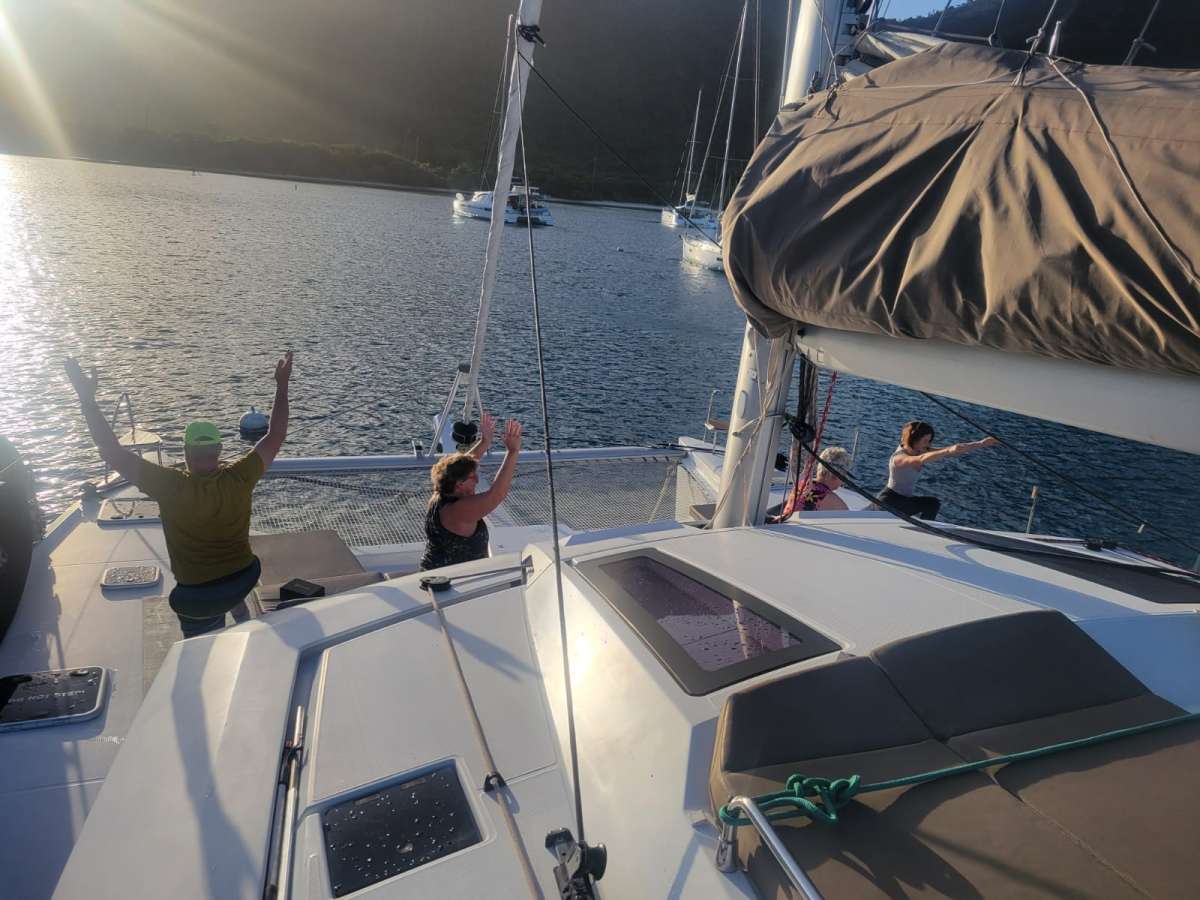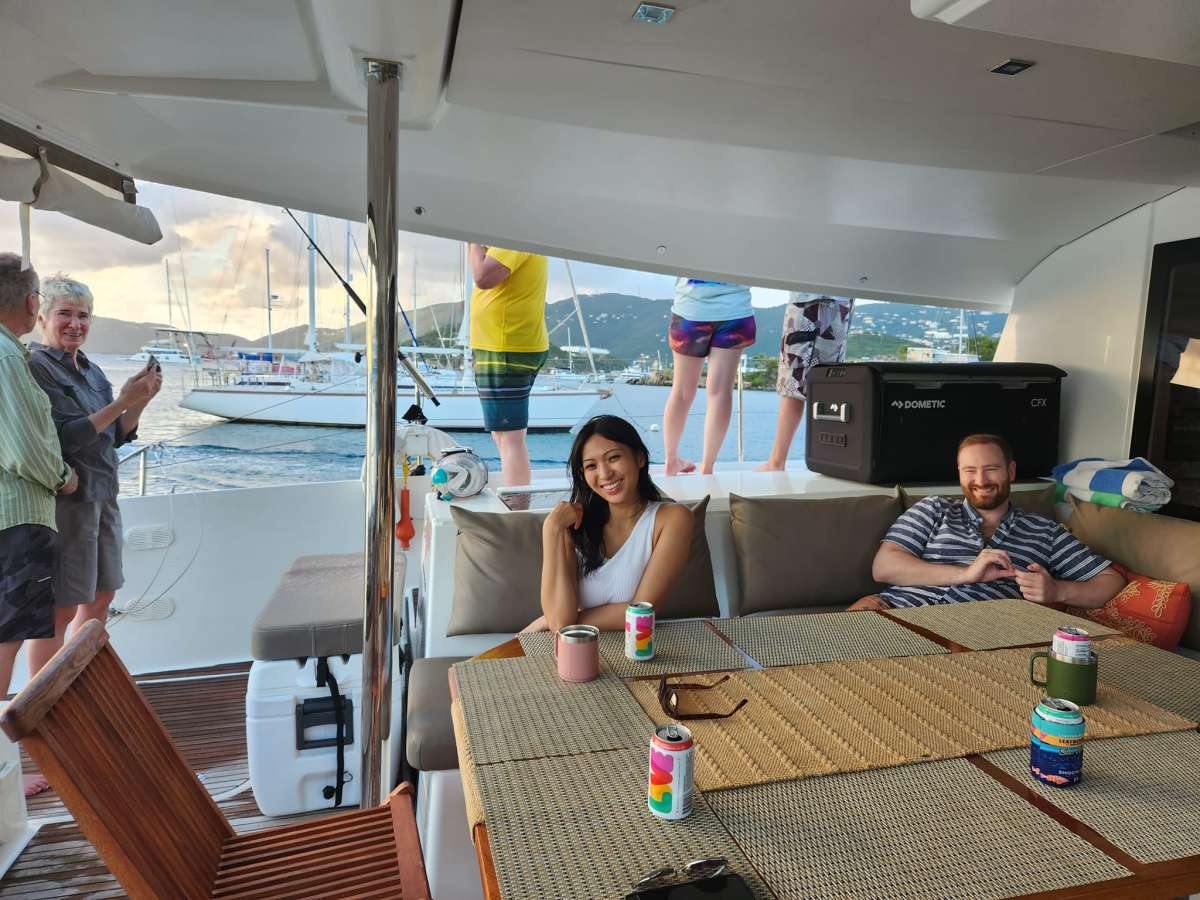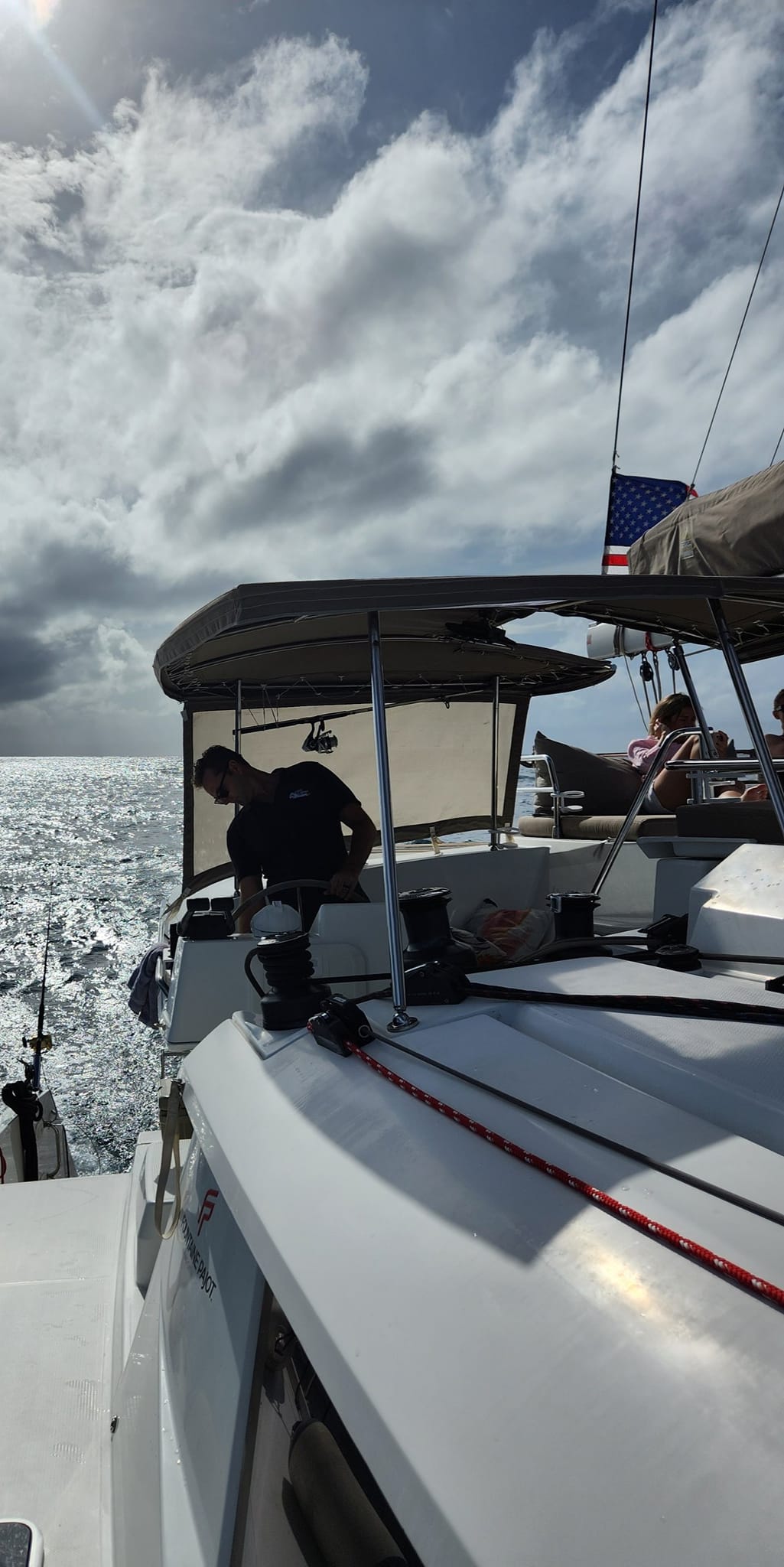 November 2022
David & Emily,

Thank you for much for a great week on the sea! Lots of food, fun and frivolity.
November 2022
Thanks for such a great time! Gin and tonics and turtles and good company, what more could you ask for!
November 2022
Emily & David are the best. Wonderful meals and cocktails and snorkeling and hikes and just everything. Thank you for many wonderful memories, and great sunsets!
November 2022
Emily and David are the cutest sweetest couple! Thanks for always keeping us full of veggies, boozed up, grooving to music and surrounded by sea turtles!
November 2022
You both made an amazing trip incredible. Thank you! Ross, Tiffany, Kevin, Colleen, Todd, Ivan & Matt
.
We have fully enjoyed our adventures with Captain David and Captain/Chef Emily; an exceptional blend of sailing competence, conscientious caretakers, and fabulous hosts. Recently they took a small group of us out on the Serendipity (Peterson 44') in the Bahia de Banderas off the coast of Puerto Vallarta for a mix of whale watching, camaraderie, and sun. The guest list included everything from a Nantucket "wharf rat" to a nervous novice and our hosts made us all feel equally comfortable. The food was excellent and the stories of both local and inter-Pacific adventures were the perfect complements to the sunset and humpback whale and porpoise picture moments.
We, personally, fully appreciated the pristine condition of wood and rigging of the Serendipity. She is beautiful, and well maintained at the highest level. We know that doesn't come easy on the ocean. It was obvious David and Emily take a lot of pride in what they do and they expertly juggle the many daily and long term projects that come with boat life.
Without reserve I would highly recommend Captain's David and Emily WRT, for both, local charters and/or the responsibility of my boat.

.
My friends and I had the opportunity to sail with Emily and David off of the coast of Puerto Vallarta, Mexico. Specifically, we sailed around Islas Las Marietas. These small islands are one of the few places outside of the Galapagos where you can see Blue-Footed Boobies and are a true treasure of the Bay of Banderas. We had a truly pleasurable trip at the capable hands of Emily and David - I remember gliding on the water and seeing how effortless they made it seem. If you get the opportunity to go sailing with this dynamic duo I highly recommend you to do so.
.
Five stars! Chef Emily helped me and my family (husband and two sons, ages 6 and 2.5) celebrate my 40th. She designed and cooked a customized menu, truly from farm to table, that satisfied the dietary needs of my older son (gluten free, egg free, and dairy free) without sacrificing taste or elegance. All four of us loved ALL of it. My older kiddo asked to have Emily come back every night (spoiler alert: she didn't. But we could have asked her!). Thank you Emily, for helping to make my birthday special, memorable, and delicious.
-Sarah T.

.
If I could give her 6 stars I would!! Chef Emily created an AMAZING meal for my picky, large family. Each and every dish was so flavorful and delicious. She arrived right on time and cooked everything from scratch- right down to the vanilla custard ice cream. She has an incredible talent for cooking and this was definitely the highlight of our trip! I highly recommend her and will definitely be using her again!!
.
Emily was 100% awesome!!!!! She was personable, fun and attentive to our culinary needs. Picked awesome wines. And she has HUGE pride in what she does - quality was everything to her. Homemade rosemary bread, customer Cocktails, outstanding appetizers and main meal - begging her to come back for another dinner before we leave Kauai. Gotta use her. She's the best.
-Colloton R.
.
8-person family visiting Kauai, we really wanted to do something different for my birthday dinner, featuring fresh, local ingredients. Chef Emily created a fabulous menu for us with refreshing mocktails (we don't drink) and appetizers (ahi or eggplant handmade tostadas), delicious salad of local greens with a tarragon dressing that was amazing, rosemary /garlic foccacia bread, fresh swordfish (which is generally not our fav, but was absolutely delicious, who knew!) and charred baby bok-choy. Dessert was handmade ice creams with a peanut butter/caramelized banana topping that drew raves from the entire table, including the 2yo who only likes dry cereal. Not only was the food fantastic, but Emily is just the kind of person who is able to come into a new place with a bunch of strangers and immediately become a comfortable friend. Oh and she did all this BY HERSELF!! Couldn't recommend Chef Emily more highly.
-Viv G.
Sneed Yacht Charters.