Sneed Yacht Charters.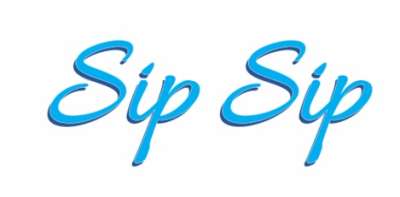 SIP SIP SAMPLE MENU
-Breakfast-
•French toast stacked with crispy bacon, banana & maple syrup.
•Continental breakfast with fresh fruits & pastries.
•Spinach omelet accompanied by roasted tomatoes on the vine & breakfast
sausage.
•Eggs Benedict served with spinach & mushrooms on an English muffin
with a side of tropical fruits.
•Beef Huevos Rancheros with multigrain tortillas stacked with ground
beef, eggs, peppers,salsa,cilantro, feta & Avo.
•Smashed Avo Sarmies with boiled eggs, crispy bacon crumble and
beetroot hummus.
•Sweet & savory bagel charcuterie board.
-Lunch-
•Chicken pasta salad with roasted pumpkin fresh green beans in a
caribbean mayo dressing.
•Sticky jerk salmon with mango slaw fried rice noodles & rice noodle
salad.
•Stuffed homemade beef burgers topped with caramelized onions, melted
cheddar and truffle mayo, served with a fresh side salad.
• Tuna poke bowls.
• Aisian fusion, Korean BBQ and pulled pork tacos.
•Sticky jerk chicken wings served with caramelized oranges & tangy
catalina pasta salad.
-Canapès-
•Charcuterie Platter with cured meats, assortment of cheese, fruits &
crackers.
•Teriyaki salmon & cucumber cannelloni.
• Thai snacks.
•Grilled nectarine & cheese crostini with balsamic glaze & fresh basil.
•Crab & filo baskets, baby pears with blue cheese topped with caramelized
walnuts.
•Vietnamese spring roll wrappers with peanut butter dipping sauce.
-Dinner-
•Festive caribbean mahi mahi fish bowls with cracked wheat & vegetables.
•Filet mignon on a bed of slow roasted potatoes with welted baby bok choy
confetti of cherry tomatoes & maderia Jus.
•Shrimp scampi with angel hair pasta.
•Sea Bass with a Mediterranean sauce, pearled couscous and fried eggplant
chips.
•Thai red curry with scallops, tiger prawns, bamboo shoots & udon noodles.
•Shrimp & summer veggie skewers served with couscous salad & lemon
butter sauce.
•Spiced grouper in a bisque with courgette, asparagus, mussels & saffron oil
with a side of coconut rice.
-Dessert-
•Peanut butter mousse with brownie crumble.
•Coconut panna cotta with tropical fruits & glass biscuits.
•Caramelized pear parcells with rich chocolate sauce.
•Cheese mousse with home made almond toffee sauce & cookie crumble.
•Lemon possits with red berries & shortbread biscuits.
•Mini carrot cakes with cream cheese frosting & caramalized wallnuts.
•mini apple crumble with vinila ice cream.
Sneed Yacht Charters.